OUR STORY, MISSION AND VALUES
Delivering tools for social progress in rural India since 1995
Self-reliant solutions are the key for lifting the people away from poverty. Antenna Trust thrives to find innovative ideas NOT to assist but to empower the local population.
Antenna Trust is providing low-cost loans since 27 years. It is not merely about economic empowerment but to propose a global approach. Microcredit is a financial tool for community development, to allow progress to the most remote places in India.
Antenna Micro Credit Centers
(RURAL,SEMI URBAN, URBAN CENTERS)
MICROCREDIT BENEFICIARIES over THe Years
LOW COST/ DIMINISHING INTEREST RATE
In 1974 Denis von der Weid and R.Devamanoharan were together human rights activists for the landless in rural India. A book was published "Les parias de l'espoir/Roots of a peasant movement". In 1995 they met again and formed Antenna Trust with 3-main goals: livelihood enhancement and income generation for the poor women, eradication of malnutrition and Community Awareness Programs.
Antenna Trust received the support of Antenna Foundation (Switzerland) to develop its different projects. Today it manages successfully innovative solutions to fight against poverty, malnutrition and lack of basic rights.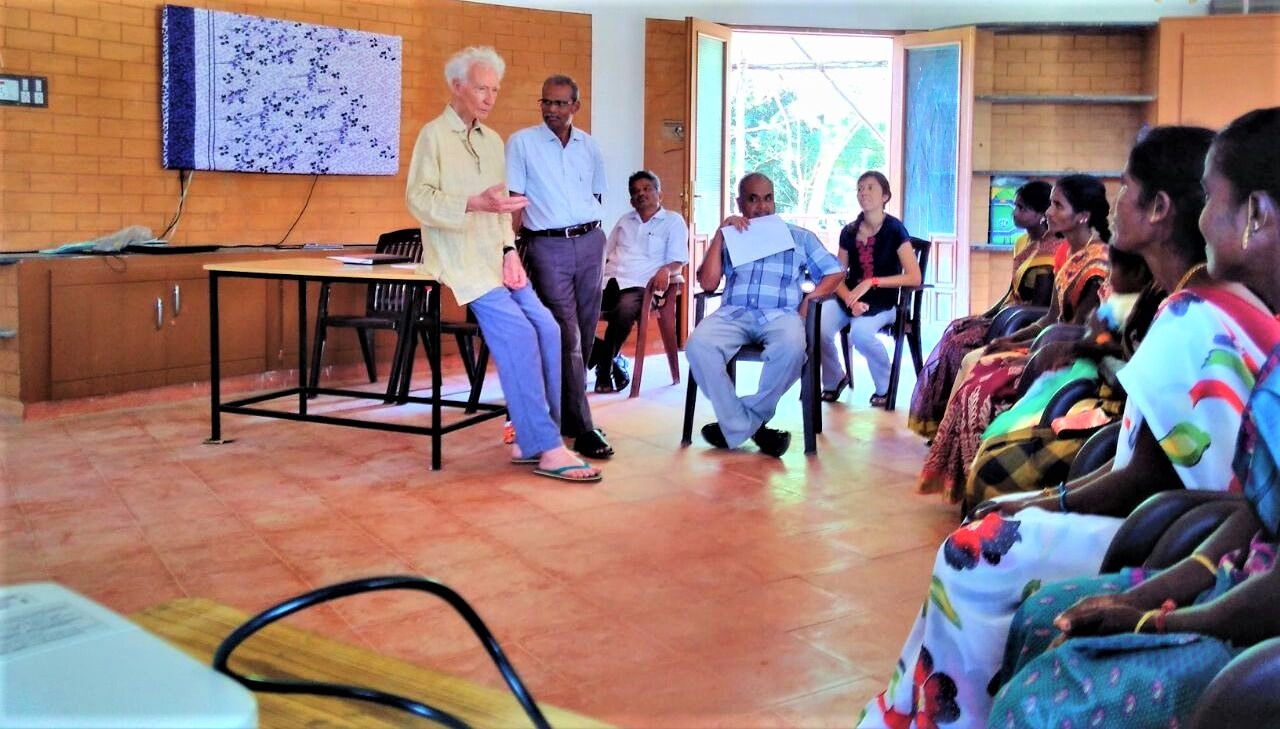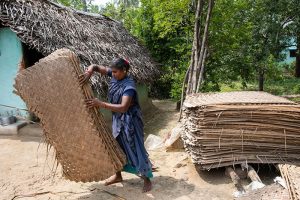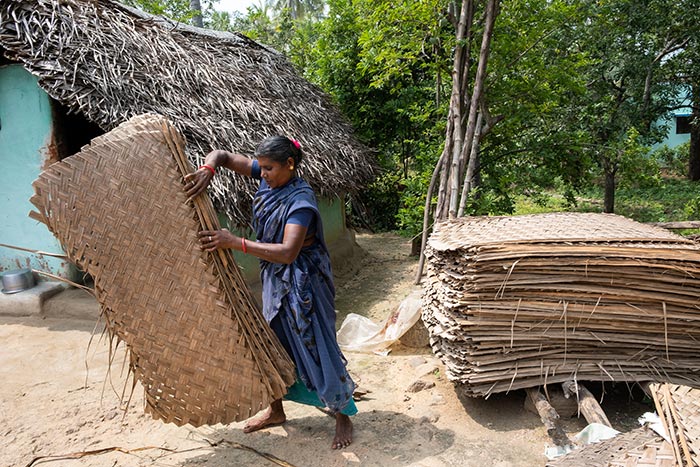 Stitching coconut leaves needs agility. The margin is tight for the women so their benefit will depend on each other skills and on the good investment of the loan money. The women of three self-help group are strong and confident. They make 100 to 150 rupees a day which is often more than their husbands. Twice a month they gather to address their family and village issues.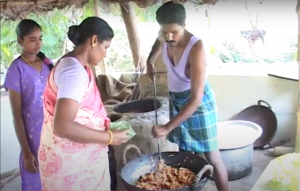 Sahundhalai is leading a small snacks enterprise with 3 women employees. Their salary has been risen from 200 to 250 rupees. She used Antenna loan to buy flour and vessels to cook the snacks. Without husband since 30 years, she takes care of her family and faces all the difficulty with model strength.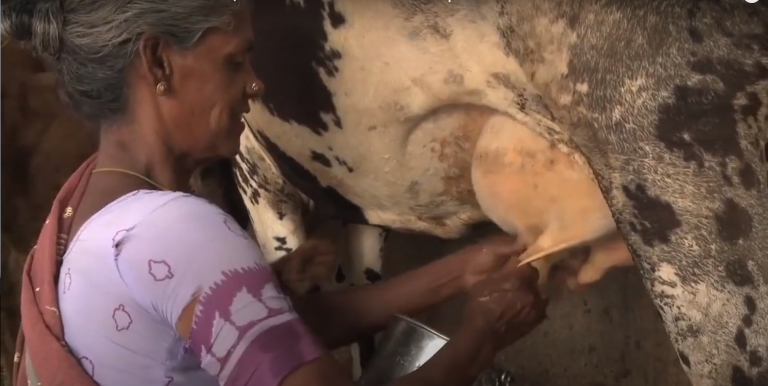 Two self-help group of the Arukkampatty village got their 4th loan. They know very well how they will invest the 20 000 rupees (280 USD). All are involved in agriculture activities and most of them will buy goats, cattle feed, chicken and farming tools. They will repay the loan in 10 months only. "It is short and easy for us to repay and the interest is very low!"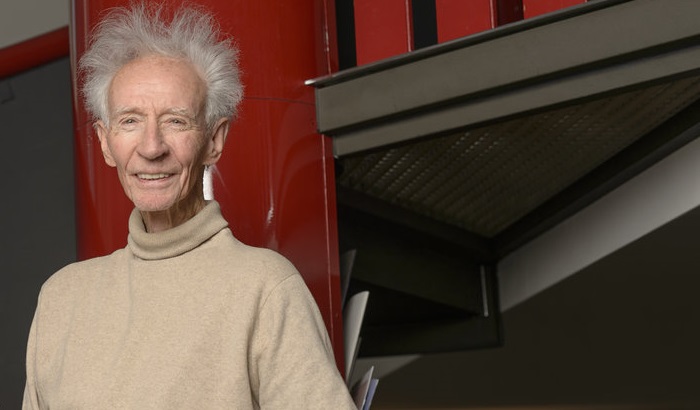 We are all traitors to humanity if the meaning of our life excludes sharing with the poor.
FOUNDER OF ANTENNA FOUNDATION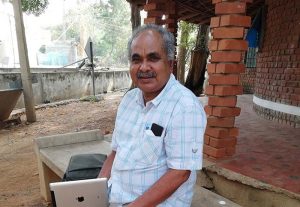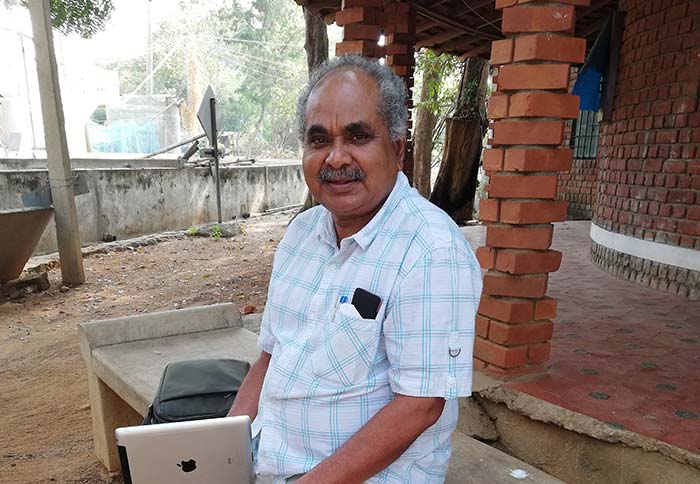 All the activities of Antenna is to transfer knowledge, information and technologies which contribute to an increase in the quality of life of the socio-economically disadvantaged sections of the society – women in particular.
MANAGING TRUSTEE - ANTENNA TRUST
Get Involved & Join Our Cause