improving women livelihood in india
Nearly 300'000 women have received Antenna low-cost loan since 25 years of activity. It is not merely about economic empowerment but propose a global approach. Microcredit is a financial tool for community development, to allow progress to the most remote places in India.
DIMINISHING INTEREST RATE
A loan of a small amount, provided to poor people who do not have access to regular banking services. The objective is to provide a financial mean to develop their entrepreneur activity and be more self-reliant.
Economic empowerment is the key for poor women in India. Local microcredit model is lending through a Self-Helped Group of 10-15 organized women who will manage a common bank account with monthly savings, regular meetings and responsibility for one another.
Our specificities is to aim at community development. Microcredit is a tool for progress that only works if frame-worked by trainings, awareness, personal mentoring and access to basic needs. A global approach for global impact on the targeted village.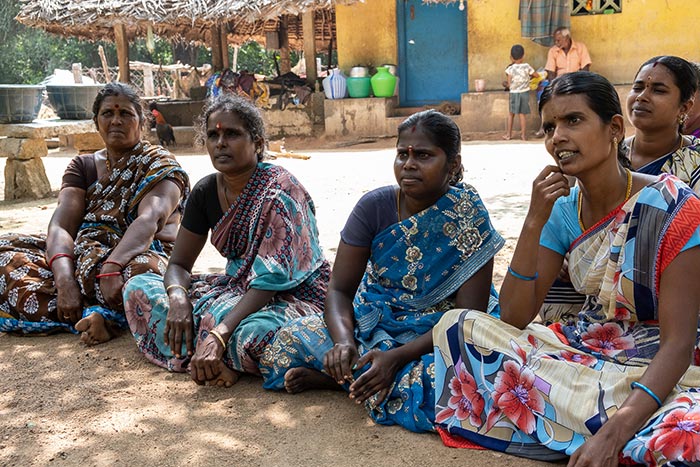 Microcredit Success Stories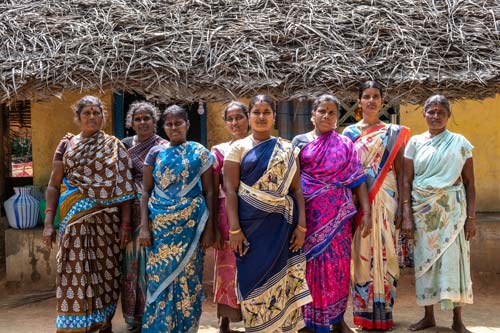 Stitching coconut leaves needs agility. The margin is tight for the women so their benefit will depend on each other skills and on the good investment of the loan money. The women of three self-help group are strong and confident. They make 100 to 150 rupees a day which is often more than their husbands. Twice a month they gather to address their family and village issues.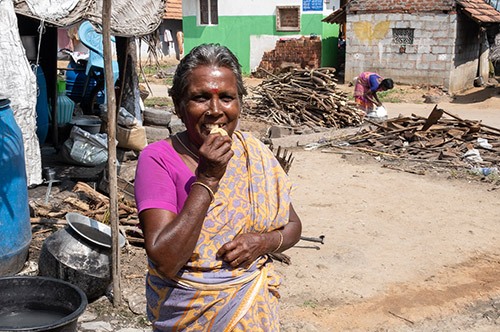 Sahundhalai is leading a small snacks enterprise with 3 women employees. Their salary has been risen from 200 to 250 rupees. She used Antenna loan to buy flour and vessels to cook the snacks. Without husband since 30 years, she takes care of her family and faces all the difficulty with model strength.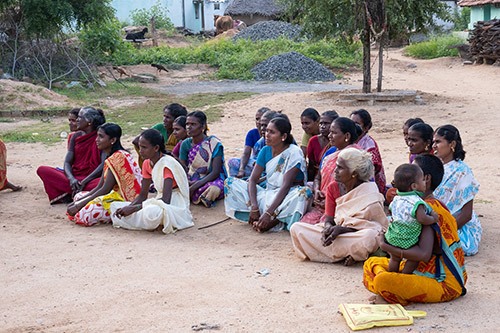 Two self-help group of the Arukkampatty village got their 4th loan. They know very well how they will invest the 20 000 rupees (280 USD). All are involved in agriculture activities and most of them will buy goats, cattle feed, chicken and farming tools. They will repay the loan in 10 months only. "It is short and easy for us to repay and the interest is very low!"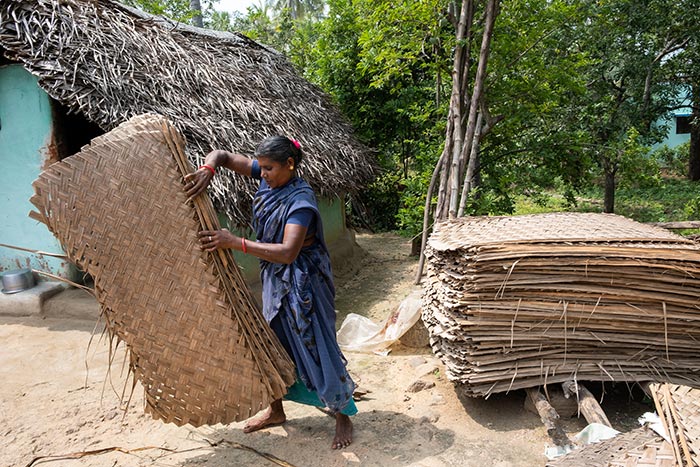 Antenna Model Village is a direct-lending model of microcredit. The villages are selected in a 20km radius around the Ressource center, under criterions of poverty and reliability. Antenna team organize the women in self-help group and assess their needs. Each woman receive personal attention for their own professional project. Loan is understood as a tool for community development and monitoring the results is the key in this pilot project.
Antenna NGO network is our historical model of indirect lending. It operates through a network of NGO partners, covering 10 districts of Tamil Nadu. The 15 NGOs select the beneficiaries and manage the field operations. Antenna team interacts with each beneficiaries and cross-check data in the rating process.
Get Involved & Join Our Cause