Do you share our mission?
Here, at Antenna Trust we work towards bringing long lasting and positive change in the lives of women and children of Tamil Nadu villages. We have a diverse team of 18 people continuously working in our projects to reach our vision.
We aim to employ talented and motivated people who are also passionate about our cause. If you would like to be part of delivering sustainable change and you are an enthusiastic individual, we would be happy to hear from you.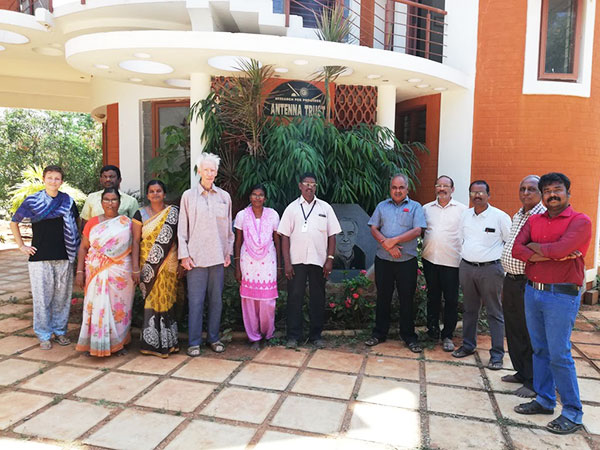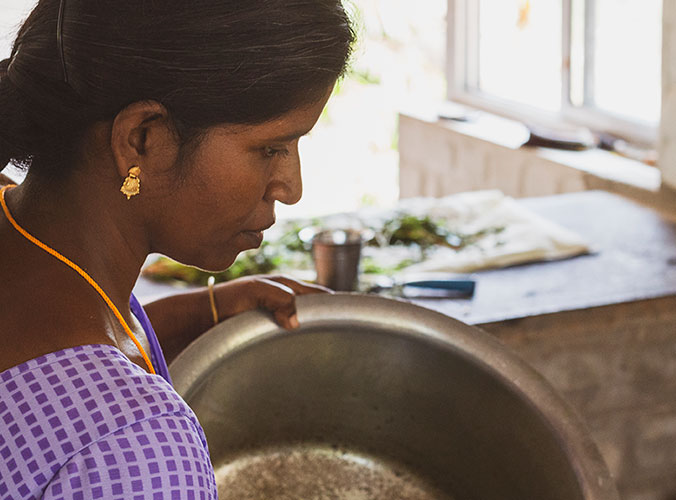 We always encourage diversity in our company offering equal opportunities. We believe that our employees are the heart of our organisation and a main driving force behind all our activities.
You will work with a talented and passionate team surrounded by a culture of trust, compassion and care. You will be supported and inspired having the ability to make significant contribution towards our mission.
We also believe in autonomy, allowing you for growth and learning.
 Contribute towards improving conditions in Tamil Nadu villages.
Be part of comitted, diverse and energetic team.
Savings account with 13% of salary paid monthly by Antenna. 
Increase your monthly salary as part of our incentive program.
Take part in trainings and develop your skills hands on the job.
Have a chance to work with our global partners in Switzerland.
What our employees say...
Every day I am happy to come to work in EcoPark. I leave my problems at the entrance and come smiling, happy to share my day with my colleagues and friends.
Antenna is a safe and comfortable place for me. I especially appreciate the organization focus on women program. It's near my house and I feel fulfilled working here.
Among all microfinance instituions, Antenna is concerned about poor women by providing very low cost credit. That motivates me every day to go to work and reach our goal.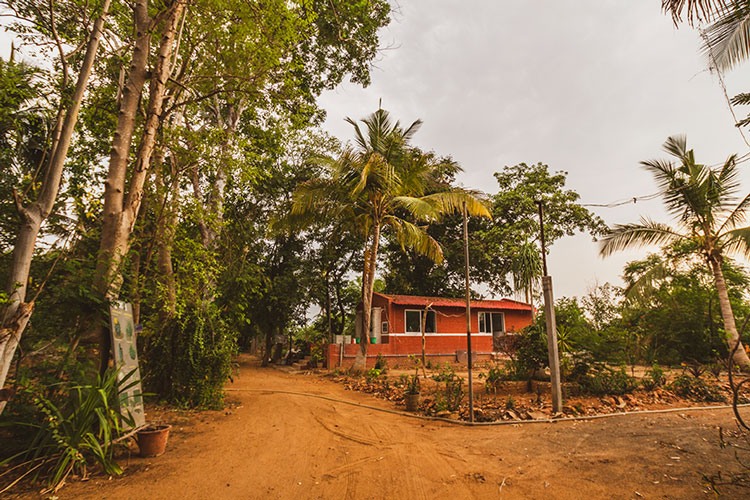 Internship & Universities
During your internship you can gain a professional experience in a unique environment with intensive field work and a human approach to community development. Choose the field of your interest and send us your application with motivation letter and curriculum vitae.
Cooperation with universities is the key to the success of our program. Our vision is to research for the progress of the most vulnerable people and we look for partnerships that can contribute to it. Join our initiative and share our mission to develop technologies for basic needs.
To know more about current job openings and to apply for them, click on the respective position title below.
In case there is no position matching your expertise and you would still like to join Antenna Trust team, please do not hesitate to send your resume to [email protected] – we will keep it in our database for future reference.
Position: Junior botanist for plant nursery
Job summary: Our resource center needs a young and dynamic nature-lover who is able to undertake all kind of activities related to environment. He/she must be at ease with children and easily transmit knowledge to our visitors. He/she should have basic knowledge of botany to manage the plant nursery.
Responsibilities and Duties:
Take care of the green spaces
Daily operation of the plant nursery
Introduce new species according to the Senior botanist
Take care of school children
Guide visitors through Ecopark
Be proactive in the development of our resource center
Key Skills: Interest in plants and with "green hand", Knowledge on ecological methods for farming , Very dynamic and hard working , At ease with children, Pro-active in learning new technics , Basic of botanic, English
Required Experience and Qualifications: Technical skills in botanic: required
Previous experience in similar position: preferred
Benefits: Subsidized lunch is provided. Other benefits to be discussed upon candidate's profile.
Salary: ₹6,000.00 to ₹12,000.00 /month
How to apply: Please email your resume & cover letter to [email protected] mentioning position name.
Position: Mechanical Engineer
Job summary: Junior mechanical engineer, very handy and with broad knowledge of tools. Able to do multi-task operations. Will be required to work on an Ecopark with pluridisciplinary activities.
Responsibilities and Duties:
Maintain the recycling machines
Handle molds for plastic creation
Maintenance of the Ecopark
Master all tools for simple construction work
Supervise the Spirulina production site
Key Skills: Good knowledge of English. Practical mind. Ggood attitude. Not afraid to get the hands dirty and do all types of work.
Required Experience and Qualifications: Technical skills in mechanics: required
Practical experience in handling tools: required
Benefits: A very good and natural environment, international co-workers, trainings in different skills, possibilities of growing within the organization.
Salary: ₹8,000.00 to ₹10,000.00 /month
How to apply: Please email your resume & cover letter to [email protected] mentioning position name.
Discover our volunteering program
Apart from regular job postings, here at Antenna Trust we believe in benefits of on-site presence of volunteers who can participate in our ongoing projects and contribute with their skills, energy and fresh perspective.