A UNIQUE EXPERIENCE IN SOUTH INDIA
Get involved and volunteer in South India
We believe in benefits of on-site presence of volunteers who can participate in our ongoing projects and contribute with their skills, energy and fresh perspective.
That is why since mid-2019 we started our volunteering program. We look for enthusiastic individuals who want to make a difference and get involved in different activities that Antenna Trust is running. Because of nature of the projects, we look only for candidates who can stay with us for a minimum of 2 months.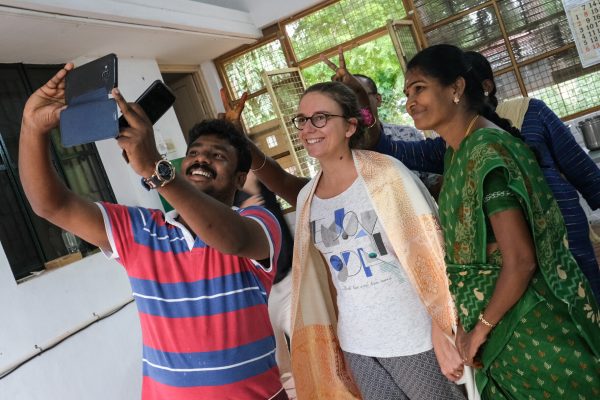 Microcredit program, spirulina cultivation, EcoPark and recycling – be part of them based on your skills and interests.
You will stay outside of city hustle in an EcoPark: 2 acres of trees, flowers, medicinal plants, birds and fish.
Experience south Indian food, learn Tamil language, visit villages and experience many Indian festivals.
What our volunteers say...
It was a tremendous learning experience for me - much different from my first workaway. If you are searching for an experience with a genuine opportunity to contribute something meaningful to a community, then this is it.
Volunteering at Antenna Trust is an amazing opportunity to work on different relevant projects at the same time (spirulina, microcredit, recycling) and be part of a very friendly and welocming team!
Already during Skype chat I knew that's the place where I want to be. And once I arrived it only got better. Amazing location, lovely people, plenty of work where you can contribute. I hope to come back again!